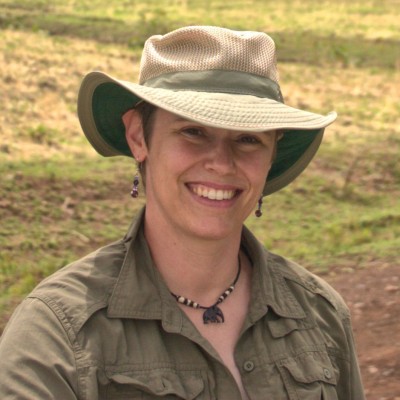 Welcome to my blog!  I am a missionary serving in Meru, Kenya with my husband Dale and son Riley.  Our situation is unique in that God has provided us the means to live here, so we are self-supported and able to partner with many different organizations and other Christians doing God's work.  (See Blessings in Breast Cancer for the back story in how God provided for us.)
As far as who I am – I have a ton of hobbies and interests!  I like to work with my hands…art, photography, woodworking, metalworking (of late), and even a little in electronics.  We love music – I sing, play bass guitar, and recently picked up hand percussion so I can play even in remote areas.  Science is my passion…I graduated from the University of Oklahoma with a degree in Meteorology, and was an officer in the US Air Force for six years.  About the time I was leaving the military to have more time with family, I was diagnosed with breast cancer.  My experiences got me back in touch with an early interest in medicine, and I went back to school to get a degree in nursing, planning to work in oncology and cancer research.  That launched our family on an unexpected, windy road that eventually led us to Kenya.
Our mission in Kenya has continually morphed as God led us down new paths and built on experiences to take us to another level.  We first partnered with organizations to help underprivileged children, then became more involved in evangelism and music ministries.  As we have now lived here for almost three years, we have learned of the incredible need for the body of Christ to learn the Bible and spiritual principles in depth to counter numerous false teachings and tribal traditions (including witchcraft) that are still allowed a place in Christian lives.  To meet that important need, our focus is on strengthening and challenging believers so they can better be the salt and light in their communities.
My blog has transitioned from mostly a travelogue to an educational forum where I can share materials from the Bible studies I lead as well as spiritual lessons from everyday life on our small farm.  God has blessed us with about 1/2 acre outside of Meru in a region called Kithoka, where we have a handful of chickens and maintain a shamba (field) with papayas, bananas, and vegetables (when we can keep the chickens out of them!).  The edge of our property forms a hill where there are three young mango trees.  It is a beautiful place where there is always a breeze and we have a lovely view of the Nyambene Hills.  It is the place my husband and I go for our quiet times (we call it "mango time").  My reflections from the top of the hill time there has birthed the ideas for this blog – hence the name – "Musings from Under the Mango Tree."
Do you want to help our ministry? Our greatest expense is transportation…vehicles here are either very expensive or a mechanical and electrical disaster!  After loosing our tails financially in the first 3 years we lived here, we finally have dependable vehicle(s), but wear and tear from unimproved roads take a toll and it seems there's always something that has to be repaired or replaced!  Donations help keep us going (literally!)
We also have an organization we set up in the USA for us to collect funds to support one of the prime directives we have as Christians – to take care of widows and orphans.  Money goes to local ministries that we are personally involved with.  If you want to be a part of either need, please email me and I'll give you more information on how you can donate.